DUSHANBE (Staff Report) –  The inaugural ceremony of Central Asia-South Asia-1000 (CASA-1000) power project was held on Thursday in Dushanbe in Tajikistan.
Prime Minister Nawaz Sharif, Tajikistan President Emomali Rahmon, Kyrgyzstan President Almazbek Atambayev and Afghanistan's Chief Executive Abdullah Abdullah launched the landmark power project.
On the occasion, an electricity pylon was erected on stage, while all four heads of states bolted one foot of the poll to formally start work on the project.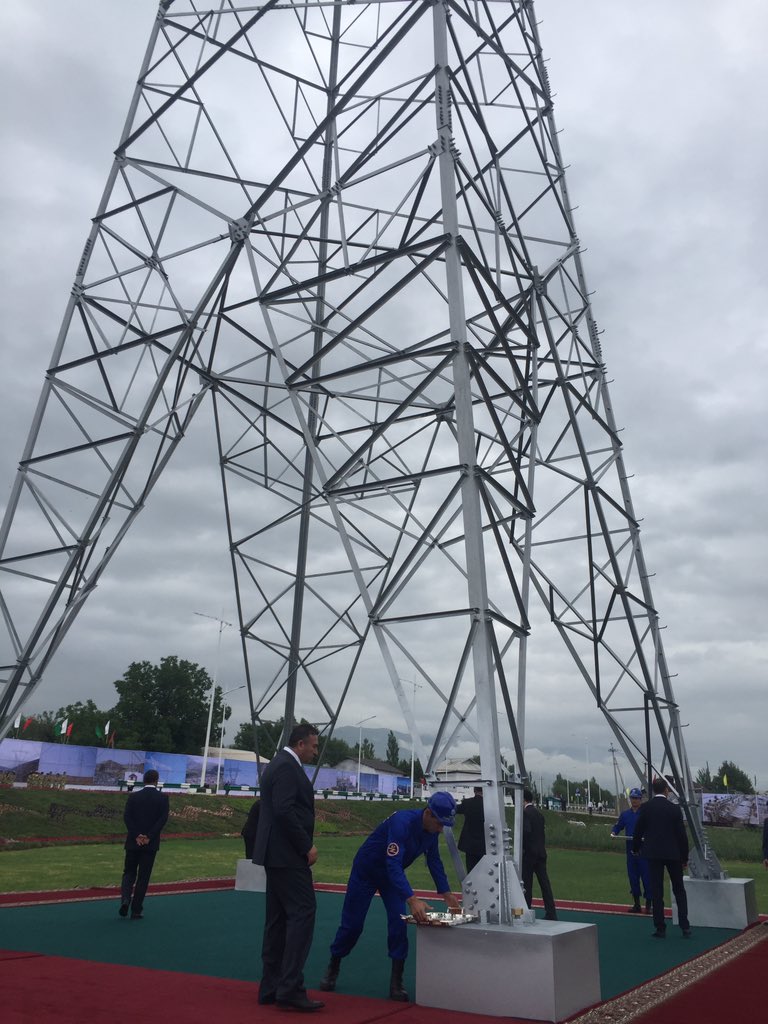 Afterwards, the leaders of all four participating countries were briefed about the key features of the project.
The moment we have been waiting for is here. #CASA1000 is inaugurated by the leaders from the 4 member nations. pic.twitter.com/aa7g3rJhiA

— Javid Faisal (@Javidfaisal) May 12, 2016
The CASA-1000 is a flagship project, and the first of its kind that will link the power grids of Pakistan, Afghanistan, Tajikistan and Kyrgyzstan.
Under the project, Tajikistan and Kyrgyzstan will supply 1300 megawatts of electricity to Pakistan and Afghanistan. The project is likely to be completed by 2018.
Earlier on Wednesday, at a meeting in Dushanbe, Prime Minister Nawaz Sharif and Tajik President Emomali Rahmon resolved to expand cooperation in diverse fields, particularly trade, energy and connectivity.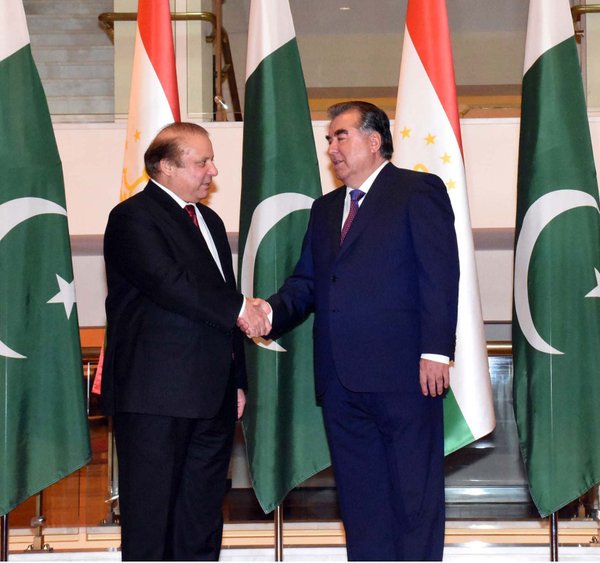 Nawaz Sharif said CASA-1000 will prove a significant boost to Pakistan, which has been striving to minimize its electricity shortage.
Nawaz Sharif said that the China-Pakistan Economic Corridor will provide new opportunities for enhanced connectivity and integration from Gwadar to Kashgar, besides providing a road link with Tajikistan through Murghab and other Central Asian states.
President Emomali Rahmon welcomed the development of China-Pakistan Economic Corridor, which will also facilitate connectivity between Pakistan and Tajikistan and other Central Asian States.
He acknowledged Pakistan's support to the request by Tajikistan to accede to the Quadrilateral Agreement on Traffic in Transit among China, Kazakhstan, Kyrgyzstan and Pakistan.