ISLAMABAD (Staff Report) – The Pakistan Day parade was Wednesday held at Islamabad's Shakarparian parade avenue, where contingents of country's all three armed forces, police and personnel of other forces participated in the spectacular ceremony.
President of Pakistan, Prime Minister, chiefs of armed forces of Pakistan, Members of federal cabinet, foreign ambassadors, families of martyrs and top level officials attended the parade ceremony.
The parade started with a colorful flypast led by Chief of Air Staff Sohail Aman. The flypast comprised of multiple formations including JF-17, F-16, F-7 and aircraft of Pakistan and Pakistan Army's Aeronautical Corps.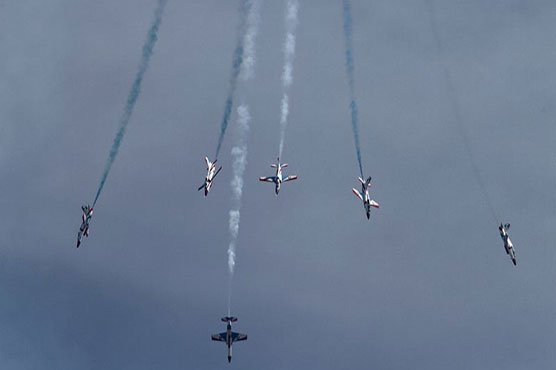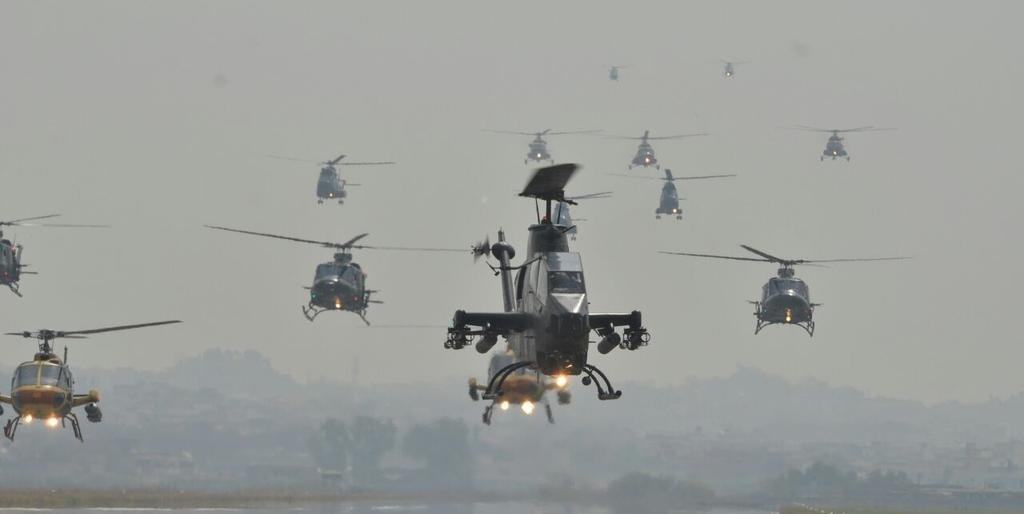 The flypast was followed by a brief address of President Mamnoon Hussain, in which he reiterated strong national resolve to completely eliminate terrorism. Government is cognizant to present day challenges and completely prepared to combat them, he said.
He went on to say that military operation, Zarn-e-Azab, in tribal areas of the country is in final stages and soon the nation will witness improved law and order situation.
President Mamnoon Hussain said that Pakistan is not part of regional weapon race, adding that our wish for hope must not be mistaken. Pakistan is responsible nuclear state and capable to defend itself against anay internal and external threat, he added.
Afterwards, the smart contingents of Pakistan, Pakistan Navy, Pakistan Air Force, Police, Frontier Constabulary, Boys Scouts and Girls Guide paraded in front of top level dignitaries. The Special Services Group (SSG) of Pakistan Pakistan and Army and special guards of President of Pakistan also participated in the parade.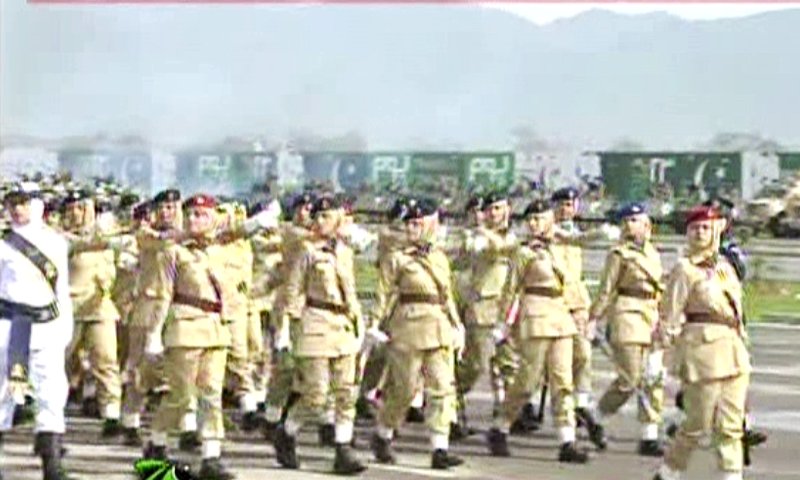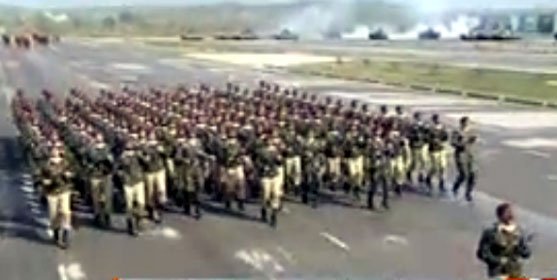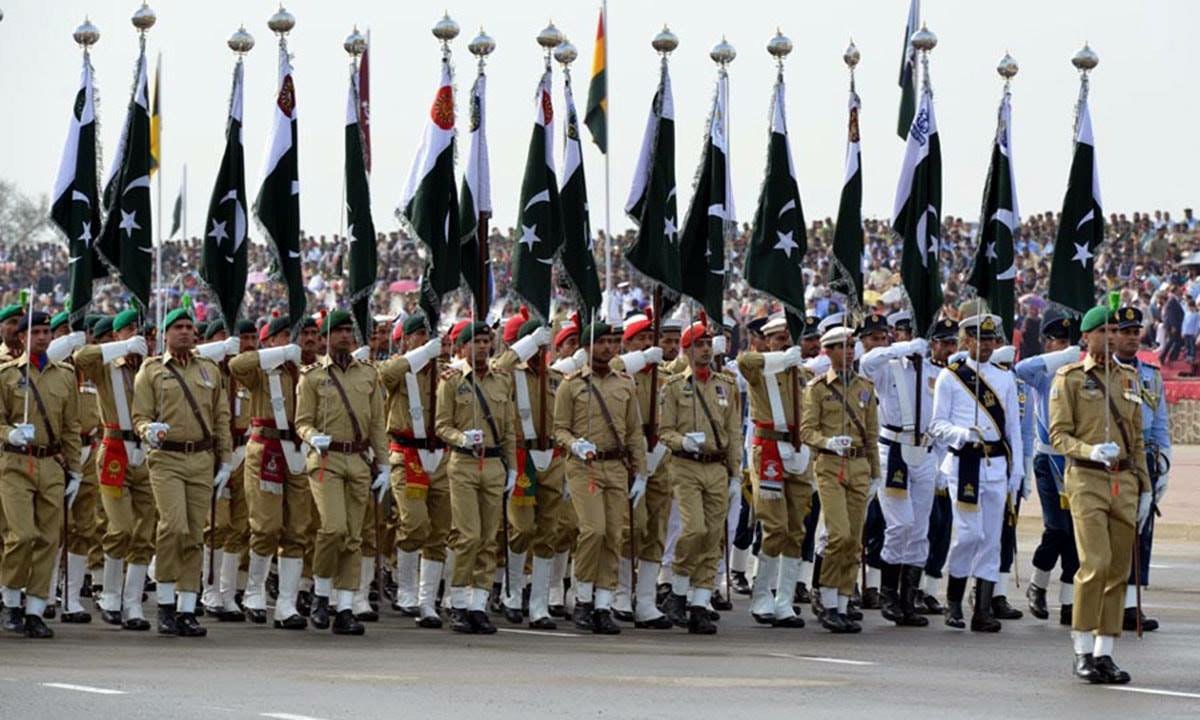 Later the formations of military weapons, vehicles and other goods inducing tanks, missiles and sophisticated gadgets were also exhibited.
Models of all four provinces of Pakistan and territories, which exhibited that culture and key locations of these places, were also included in the parade.
Personnel of Sher Dill formation also performed breathtaking airshow on the occasion.
Earlier this day, in their separate massages, President Mamnoon Hussain and Prime Minister Nawaz Sharif said that Pakistan came into being through a long democratic struggle and key to its progress and stability also lies in democracy.
In his message, the president called for promoting the spirit of tolerance and patience which are the fundamentals of democracy.
He said it is an unfortunate reality that terrorism has affected all segments of the Pakistani society while the whole nation is united against this menace.
In his message, Prime Minister Nawaz Sharif reiterated the resolve to ensure freedom, equality and social justice for every citizen of Pakistan as enshrined in the teachings of Islam.
He said the government has taken landmark initiatives to safeguard the minorities living in Pakistan and empower Pakistani women.
The prime minister expressed optimism that our collective efforts based on plurality, equality and justice would make Pakistan a state as dreamt by Quaid-i-Azam Muhammad Ali Jinnah.