NEW YORK (Staff Report) – Prime Minister Nawaz Sharif on Saturday met German Chancellor Angela, Merkel Sri Lankan President Maithripala Sirisena and Bill and Melinda Gates Foundation chairman Bill Gates on the sidelines of 70th session of United Nations General Assembly.
Angela Merkel and Nawaz Sharif discussed bilateral relations and overall situation of the region. They also talked about the situation in Afghanistan, according to Pakistan's permanent representative to UN Maleeha Lodhi.
Earlier the Prime Minister and Sri Lankan president agreed to enhance bilateral relationship of both countries in their meeting.  Maithripala Sirisena thanked Pakistan for assistance in development and defence related matters.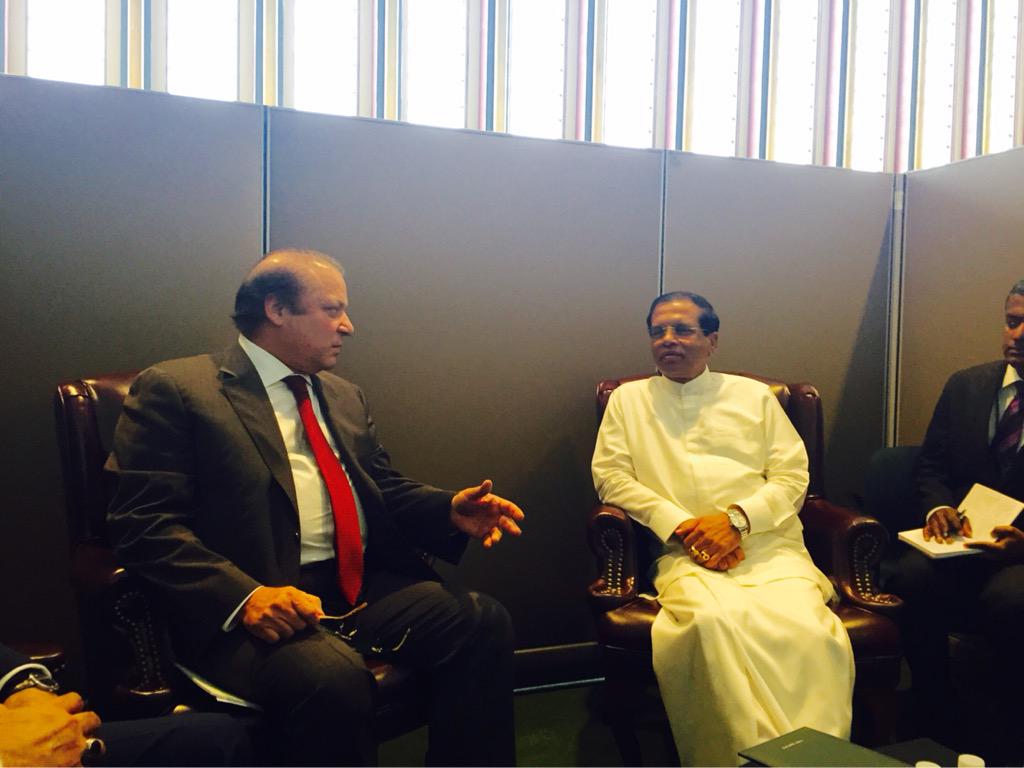 During the meeting with Bill Gates the premier appreciated his contributions towards eradication of polio. We are successfully heading towards polio-free Pakistan, he said.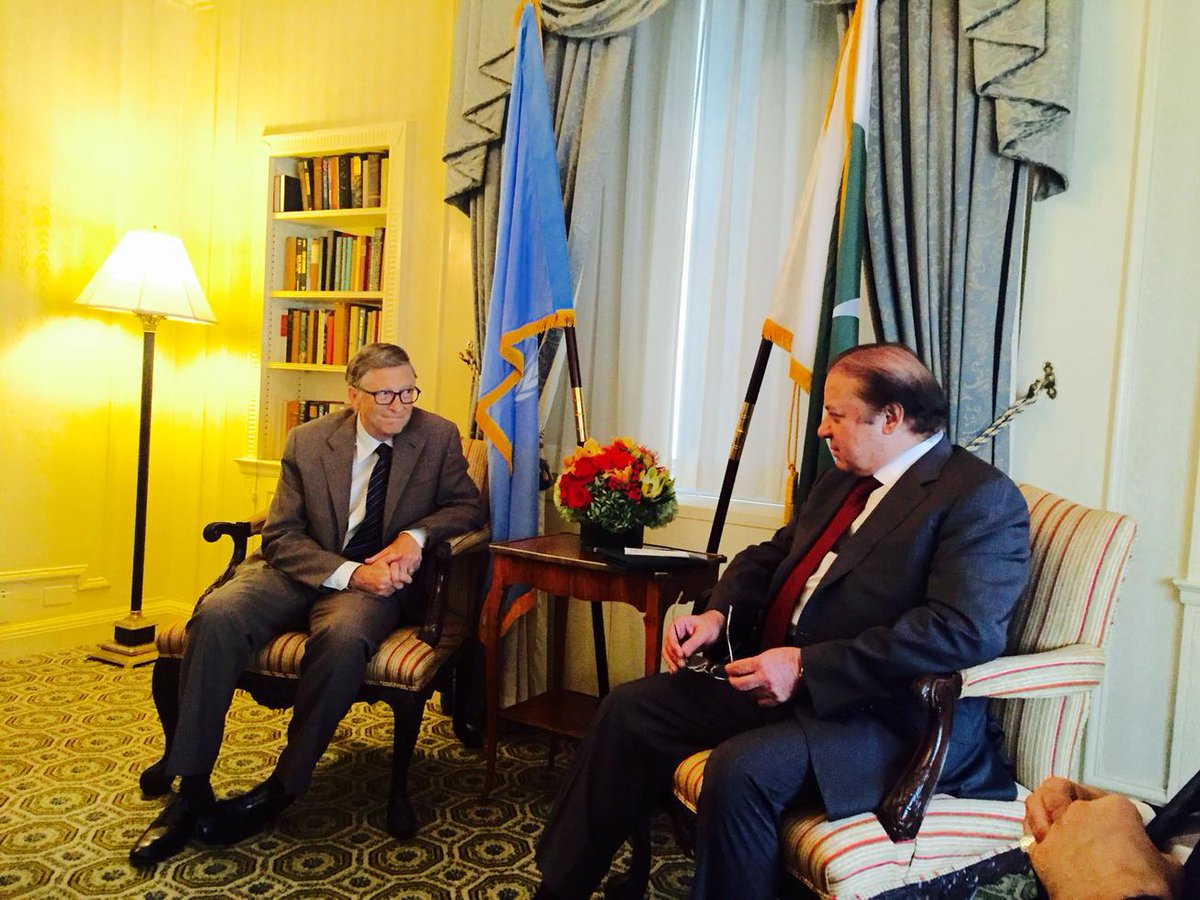 The prime minister informed Bill Gates that there were 306 new cases of polio virus in Pakistan during 2014 while only 32 such cases have so far been reported in Pakistan this year, he said.
Bill Gates extended his satisfaction towards Pakistan's efforts under polio eradication program. He recognised government's commitment to reach all Pakistani children with Polio vaccine for the eradication of this debilitating disease.
Nawaz Sharif also invited world's renowned IT leader to visit Pakistan in near future upon which Bill Gates promised to consider the request.
Pakistan Polio Eradication Program head Ayesha Raza and Federal Minster for Finance Ishaq Dar were also accompanying the Prime Minister Nawaz Sharif during the meeting.