LAHORE (Staff Report) – An Indian citizen on Monday early morning bumped his high-speeding jeep into Wagah border gate, completely destroying the Indian the gate from Indian side. Pakistani side of the gate was also damaged partially as a result.
The incident took place around 4;00pm, when the driver not only crossed all checking barriers on Indian side but he also reached at 'Zero Point' between Pakistan and India.
Following the incident, Indian Border Security Force (BSF) arrested the driver and seized his vehicle.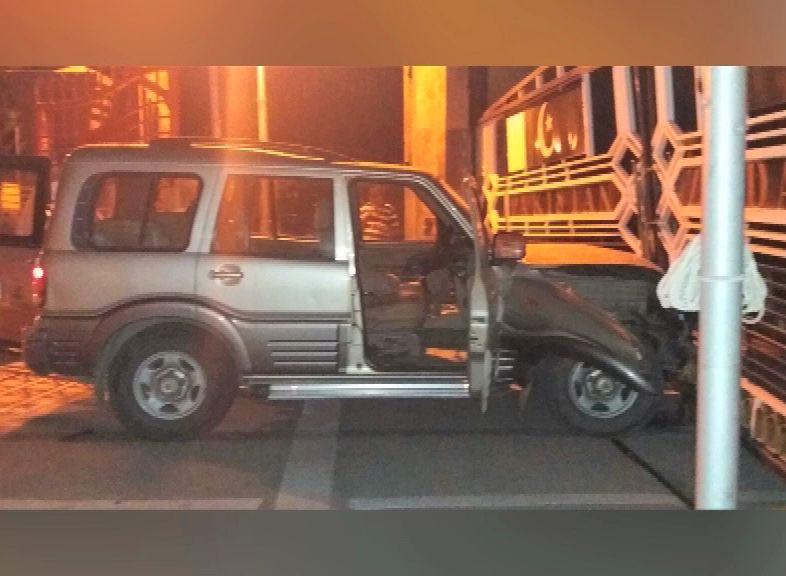 Due to destruction on site, the Pakistan-India Dosti Bus Service was also affected for some time however the security personnel resumed the service afterwards.
Meanwhile Pakistan Rangers have written a letter to Indian BSF demanding a probe into the incident. They also attached photos of vehicle and destroyed gate with the letter.