LAHORE (Staff Report) – It has been over a week now since International Consortium of Investigative Journalists (ICIJ) released Panama Papers, and two prime ministers and several top officials have resigned as a result.
In Pakistan, as well, opposition parties are demanding resignation of Prime Minister Nawaz Sharif in the wake of his name mentioned in the massive document leak along with his sons and daughter. The Panama Papers suggested that Sharifs set up at least four offshore companies in British Virgin Islands (BVI), which further owned at least six upmarket properties in London's Hyde Park.
Related – Panama Papers: Massive leak alleges PM Nawaz, sons and daughter among world leaders who use tax havens to hide their wealth
The ruling party PML-N and Sharif Family has released a series of explanations about the ownership of offshore companies: companies were established by sons of Prime Minister Sharif, Hassan Nawaz and Hussain Nawaz, and he himself had nothing to do with the properties in London.
However, contrary to Sharifs' current stance, an old interview of Hassan Nawaz shows him saying that he had rented Mayfair property, when asked who owns these flats?
The interview took place in 1999, just weeks after former military ruler Pervez Musharraf had dismissed the government of Prime Minister Nawaz Sharif.
Related – Panama Papers: Hussain Nawaz accepts offshore companies ownership, says businesses not illegal
"Its rented, I am living in the flat and money comes from Pakistan," Hassan said when interviewee Tim Sebastian asked him "do you know who owns the flat?"
At this Sebastian repeated the question saying "you have personally rented it and money comes from Pakistan?" and Hassan Nawaz responded to it in yes.
Related – Exposed By Panama Papers: List of Pakistani politicians, businessmen and judges who own offshore companies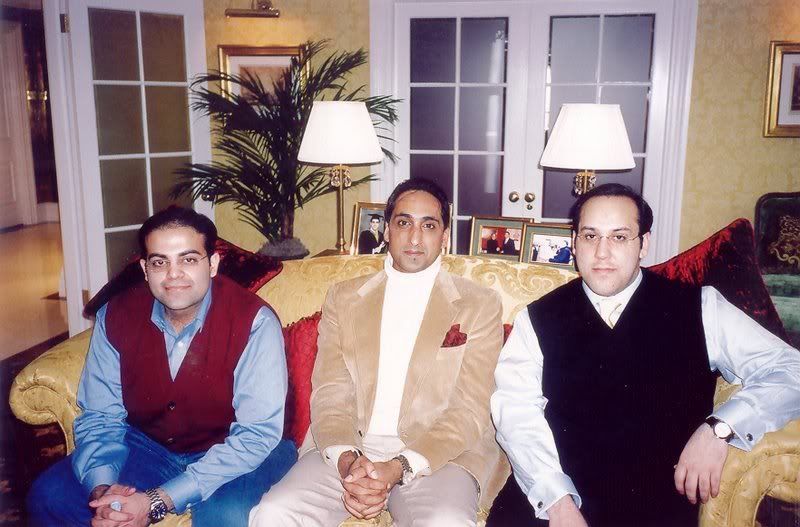 In the same interview, when Tim Sebastian mentioned the corruption charges leveled against his father and asked Hassan Nawaz to comment on this, he said that he was not a court to decide it. I know that my father is a pious man who has sacrificed his family life to serve Pakistan, he further added.