SHEFFIELD (Web Desk) – A Sheffield woman has taken revenge on her "cheating husband" – by advertising his apparent infidelity on a huge roadside sign, reported The Guardian.
The wife, known only as Lisa, left the giant 15ft x 10ft message overnight for husband Paul to see on his drive to work. But thousands of other motorists also saw it as it appeared alongside the busy Sheffield Parkway, a major commuter route into the south Yorkshire city.
It read: "To my cheating husband Paul. You deserve each other. When you get home I won't be there. Enjoy your drive to work! Lisa."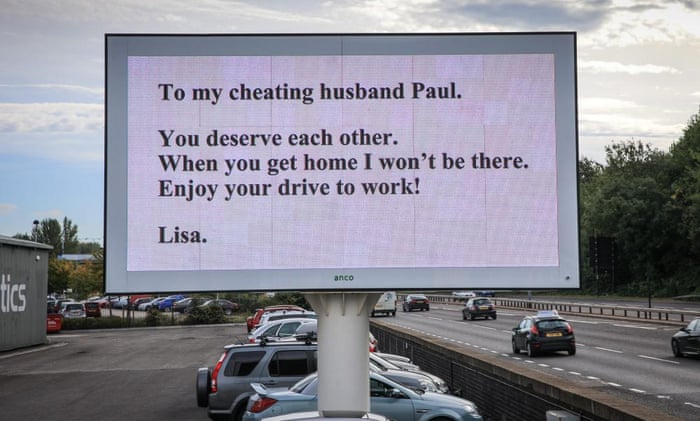 The sign went up around 11pm on Tuesday night by the side of the dual carriageway, which runs off the M1 for five miles into Sheffield.
People quickly responded on Twitter after seeing the message.