LAHORE (Staff Report) – The pacific countries, Indonesia and Thailand, and Australia on Wednesday witnessed year's first full solar eclipse while the sight of partial solar eclipse was visible in parts of South Asian countries several East Asian states.
The 100% solar eclipse was visible from parts of Indonesia including Sumatra, Borneo, and Sulawesi.
According to information available with Daily Pakistan Global, the solar eclipse began at 04:19am (PST) and reached its maximum point at 06:00am (PST) on March 9, 2016. The eclipse ended at 9:35am (PST).
The greatest degree of eclipse (1.044 magnitude) was visible in Indonesia and other pacific countries at 6:57am (PST), which lasted for 4 minutes and 14 seconds.
Wow, a total solar #eclipse2016! See the moon pass directly in front of the sun. It happened at 8:38 to 8:42 pm ET. https://t.co/qK6O4xppbn

— NASA (@NASA) March 9, 2016
As there will be no such sight visible till December 26, 2019, we bring you the pictures of Wednesday's solar eclipse from around the globe.
From Space:
The total #Eclipse2016 passing over South East Asia from #Himawari8 cc: @coreyspowell @BadAstronomer @ProfBrianCox pic.twitter.com/ZQ65eSmac0

— Massimo (@Rainmaker1973) March 9, 2016

Malaysia:
Hawaii:
Indonesia:
Singapore:
Solar Eclipse #Eclipse2016 #eclipse #SolarEclipse #singapore pic.twitter.com/41EPnd4R4s

— ✩❥【є.мcαℓιѕтєя™】❥✩ (@Eqinnastra) March 9, 2016
Thailand:
Manila:
Alaska: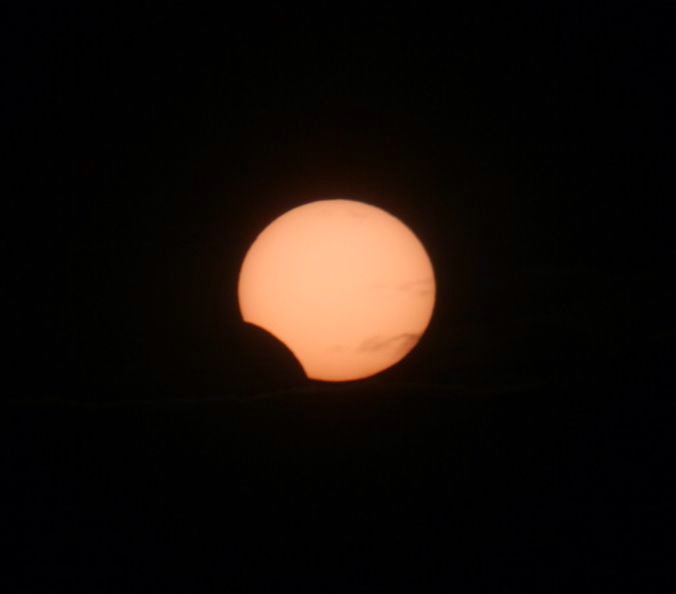 All Stages:
Animation:

Video Courtesy: NASA