BAMAKO (Web Desk) – Gunmen have launched an attack on the Radisson Blu Hotel in the centre of Mali's capital, Bamako, holding at least 170 guests, staff as hostages.
"Apparently it's an attempt to take hostages. The police are there and are sealing off the area," a security source has said.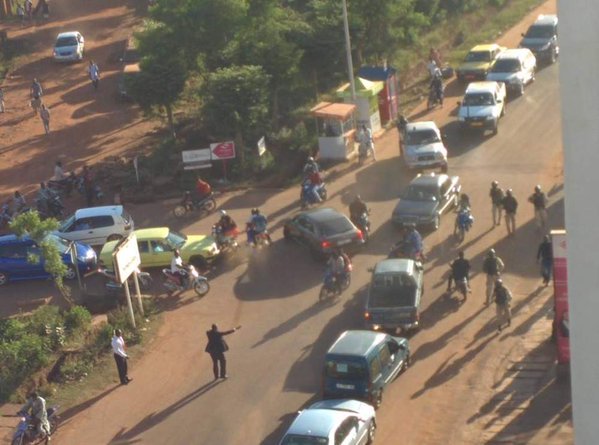 Automatic weapon fire could be heard from outside the 190-room hotel which is popular with expats working in Mali, the BBC reports.
In August, suspected Islamist gunmen killed 13 people, including five UN workers, during a hostage siege at a hotel in the central Malian town of Sevare.
The US embassy in Bamako has tweeted that it "is aware of an ongoing active shooter operation at the Radisson Hotel".
All US citizens were asked "to shelter in place" and "encouraged to contact their families".
SECURITY MESSSAGE (1/4) The Embassy is aware of an ongoing active shooter operation at the Radisson Hotel.

— U.S. Embassy Bamako (@USEmbassyMali) November 20, 2015
SECURITY MESSAGE (2/4) The U.S. Embassy staff has been asked to shelter in place. All U.S. citizens should shelter in place. — U.S. Embassy Bamako (@USEmbassyMali) November 20, 2015
SECURITY MESSAGE (3/4) Private U.S. citizens are encouraged to contact their families.

— U.S. Embassy Bamako (@USEmbassyMali) November 20, 2015
SECURITY MSG 4/4 Monitor local media for updates. US citizens should adhere to the instructions of local authorities and monitor local media — U.S. Embassy Bamako (@USEmbassyMali) November 20, 2015

This is a developing story and more details may follow any moment…