Nepalese army chief lauds Pakistan army's post-quake services
KATHMANDU (Staff Report) –Nepalese Chief of the Army Staff Gurav Rana on Sunday visited the Pakistani relief hospital set up in the quake-hit area of the country and expressed his gratitude for the extended help.
The army chief met the doctors of Pakistan Army and thanked them for setting up the field hospital, said a statement by ISPR.
Gaurav Rana, on the occasion, shared his experience to serve in the Muzzafarabad city of Pakistan following the earthquake in 2005.
He went to say "Your efforts are commendable" to the army doctors.
Pakistan Army has established a thirty bed field hospital in the earthquake effected areas of Nepalese with fifty specialized doctors and all necessary medical equipment.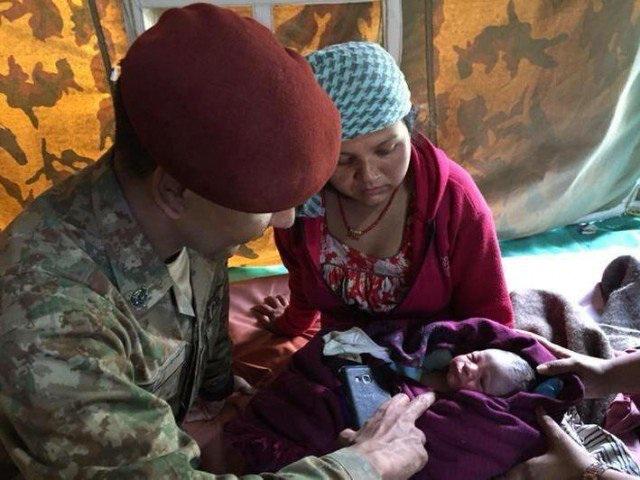 Pakistan carried relief goods to Kathmandu through six C-130 flights on special instructions of Prime Minister Nawaz Sharif.
A 7.9 magnitude earthquake hit Nepal on April 25 which left at least 6,000 people dead and thousands injured.