Pakistan, Afghanistan not to exchange harsh statements
ISLAMABAD (Staff Report) - Prime Minister's special Adviser on National Security and Foreign Affairs, Sartaj Aziz on Friday said the Afghan leadership and Pakistan have agreed to put an end to recent series of harsh statements, after having spent a day in Kabul in meeting with Afghan President Ashraf Ghani and Foreign Minister Salahuddin Rabbani.
In a statement he said the Afghan Minister for Finance will be visiting Pakistan during first week of November.
He further added that he has conveyed Pakistan's serious concerns over recent statements from Kabul that alleged Islamabad for plotting terror bids in Afghan capital.
Earlier today he called on Afghan President Ashraf Ghani in a bid to revive bilateral ties with neighboring country.
According to media reports he urged Afghanistan to give up ongoing propaganda campaign against Pakistan. He further stressed Afghan leadership to continue peace dialogue with Taliban insurgents in order to restore peace and stability in war torn region. "Pakistan is still ready to play any key role in peace process," he offered.
Reliable sources in Kabul also claimed the Pakistani adviser has asked Ashraf Ghani to implement the Memorandum of Understanding (MoU) signed between Inter-Services Intelligence (ISI) and Afghanistan's National Directorate of Security (NDS) which was signed during May this year. According to the MoU both intelligence agencies agreed to cooperate with each other in fight against terrorism in bordering areas of Pakistan and Afghanistan.
Prior to his meeting with Afghan president the NSA adviser met Afghan Foreign Minister Salahuddin Rabbani in Kabul on the sidelines of ministerial meeting of the Sixth Regional Economic Conference on Afghanistan (RECCA-VI).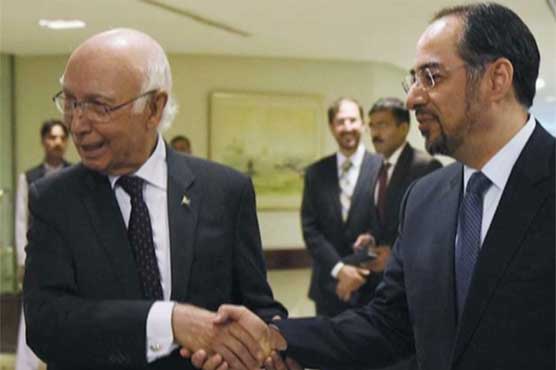 During the meeting he asked Rabbani to take necessary steps for safety of Pakistani diplomats in Kabul. He advised the Afghan side that use of force against the Taliban will not be a wise decision. He said that Islamabad is still ready to facilitate the revival of stalled peace talks between the Afghan government and the Taliban.
The visit has taken place after a crucial visit of American National Security Adviser Susan Rice which stressed Pakistan to restore normal ties with Afghanistan while playing key role in Afghan peace process. She held meetings with Pakistani Prime Minister Nawaz Sharif, NSA Adviser Sartaj Aziz and Chief of Army Staff General Raheel Sharif.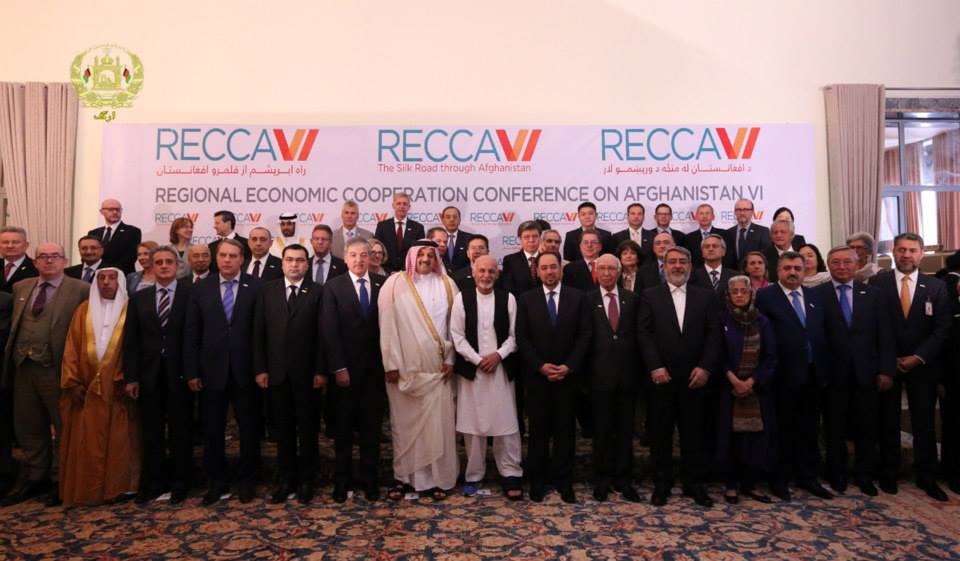 The visit was further followed by a brief visit of United States Ambassador in Kabul.
Meanwhile a statement from Chinese foreign office also suggested Afghanistan and Pakistan to cooperate with each for restoration of peace in the region.