COAS Raheel Sharif meets Saudi King Salman, Crown Prince
COAS also met Saudi Defence Minister Mohammad bin Salman al-Saud on the occasion.
During the meeting General Raheel Sharif assured Saudi King that Pakistan army will defend Saudi Arabia against every threat and that Pakistan understands its responsibility towards Muslim Ummah.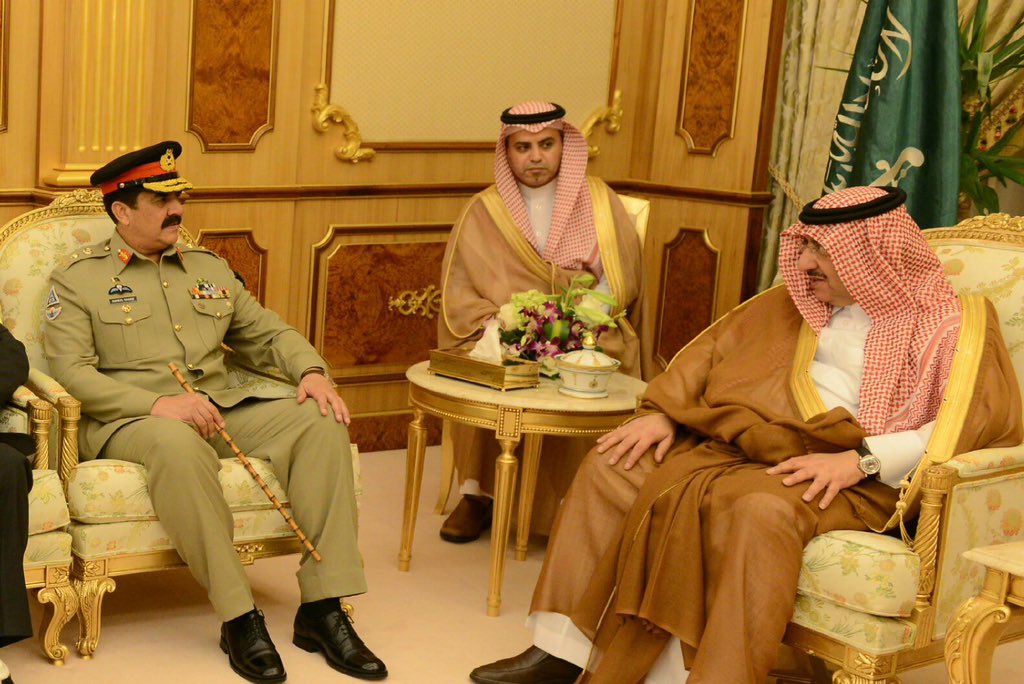 Both sides emphasized that Pakistan and India need to join hands to eliminate the menace of terrorism and reinvigorate the mechanism to roll back extremism from the whole region.
They agreed that both countries share great history of cordial relations and deep spirit of brotherhood which is being transformed into enduring partnership.
King Salman and Crown Prince ensured the army chief that Saudi Arabia considers any threat to Pakistan as a threat to the kingdom. They vowed to extend full support to Pakistani measures for the sake of peace in the region.
They also appreciated the Pakistani army's sacrifices in the ongoing military operation Zarb-e-Azb.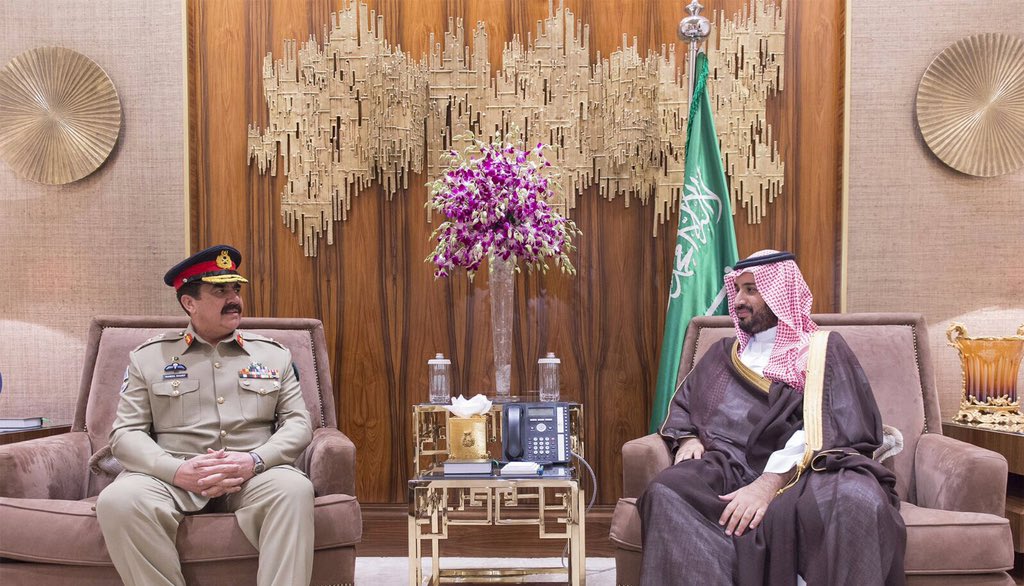 Saudi Defence Minister urged Pakistan army to enhance cooperation in the domains of counter terrorism and choking financial resources of terrorists.
Army Chief has been on two day official visit to the Saudi Arabia.
Photos via DG ISPR Lt General Asim Saleem Bajwa
RIYADH (Staff Report) - Chief of Army Staff (COAS) General Raheel Sharif on Wednesday separately called upon Saudi King Salman bin Abdul Aziz, Crown Prince Mohammad bin Nayf, said DG ISPR Lt General Asim Bajwa.