Several Arab countries on Wednesday reportedly blocked the website of the Qatari-owned Al-Jazeera television network.
Saudi-owned TV channel Al Arabiya said its rival had been barred after the ruler of Qatar was reported to have described Iran as an "Islamic power" and criticised President Trump's policy towards Tehran.
Saudi Arabia and Iran are fierce rivals, and their proxies are fighting on opposite sides in wars in Syria and Yemen. Saudi Arabia broke off diplomatic relations with Tehran last year, according to CNN.
"There is no wisdom in harbouring hostility towards Iran," Emir Sheikh Tamim bin Hamad Al Thani was quoted as saying in a report published by the official Qatar News Agency.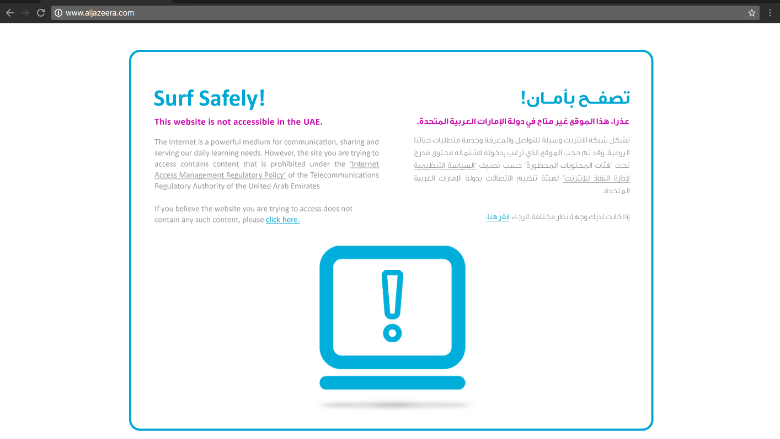 Qatar said its news agency had been hacked, and that the report quoting the emir was fabricated, CNN reported.
The country's communications ministry said in a statement that it had begun an investigation and that authorities would hold those responsible to account.
Egypt has a longstanding feud with Al-Jazeera, which it accuses of backing the outlawed Muslim Brotherhood.
Egypt has accused Al-Jazeera in general, and its Egypt affiliate, Al-Jazeera Mubasher Misr, in particular, of doing Doha's bidding by serving as Islamists' mouthpiece at a time of a ferocious crackdown on their ranks.
Al-Jazeera was also severely criticised during the 'Arab Spring' for allegedly creating disorder and spreading disinformation.