Gen Raheel Sharif meets top Pentagon officials; special banquet held in honour of COAS
WASHINGTON (Staff Report) - Chief of Army Staff General Raheel Sharif on Thursday held meetings with top US military leaders at Pentagon, in a bid to discuss the bilateral relationship of both countries.
The United States counterpart of COAS also hosted a banquetc in his honour.
According to DG Inter-Services Public Relations (ISPR) Lt-General Asim Saleem Bajwa, the army chief met US CJCS General Dunford, US Chief of Army Staff General  Milley and Commander CentCom General Austin during his visit to American military headquarter.
During the meetings both sides exchanged their views on strengthening military-to-military relationship and pondered over the chances of increased mutual cooperation.
Military leaders also agreed to exchange more information about targets and enhance coordination for regional security.
Later a special banquet was also arranged for General Raheel Sharif. Top US military officials including General Austin and General Milley were also present on the occasion.
Prior to his meetings with military leadership, Raheel Sharif met United States Defence Secretary Ashton Carter at Pentagon, where the latter underlined the 'strategic importance' of bilateral relations of the two countries with 'shared history'.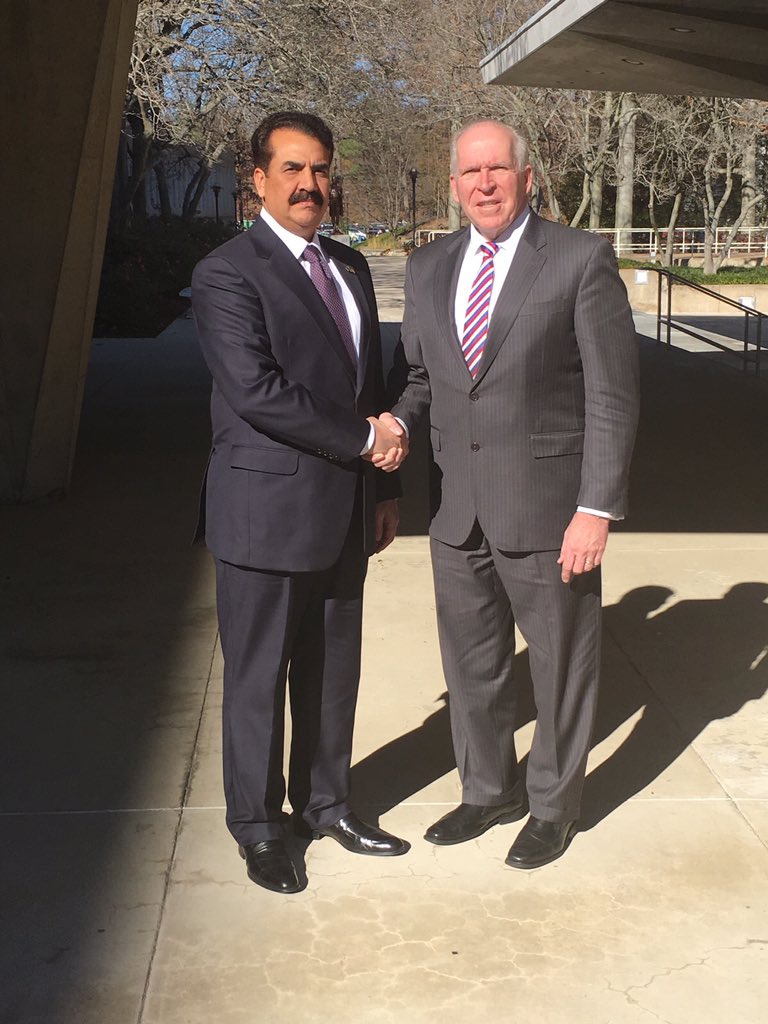 According to Asim Bajwa, US-Pakistan defence ties and matters relating to regional security were discussed during the meeting.
The two discussed regional security challenges and the future line of action, according to the director general of the Pakistan Army's media wing.
The US defence secretary, in today's meeting, emphasised that his country values Pakistan and looks at its relations with the South Asian country independent of all other countries. He also appreciated Pakistan's contribution and sacrifices in fighting the war on terror.
Carter also acknowledged effects of successful counter-terrorism operations, which he pointed out were opening opportunities for regional peace.
"US will play its part and fully support any effort of Pakistan in fighting terrorism and extremism in any way," the US defence secretary was quoted as saying by the DG ISPR.
"We will continue to operate in a coordinated manner against this global menace."
Army Chief Gen Raheel on the occasion highlighted Pakistan's perspective of regional challenges.
He reiterated that backed by national consensus and with the support of the whole nation, Pakistan was resolved to eliminate terrorism and extremism from its soil for good.
General Raheel Sharif is currently on a five-day official visit to the US. He also visited the Central Intelligence Agency (CIA) headquarters in Langley earlier and met with Director CIA John Brennan.