MARY CITY (Staff Report) – The ground breaking ceremony of landmark Turkmenistan-Afghanistan-Pakistan-India (TAPI) gas pipeline project was held in Mary City, Turkmenistan on Sunday where the country heads of three countries, Prime Minister Nawaz Sharif, President Ashraf Ghani and  President Gurbanguly Berdimohamedow and Indian Vice President Muhammad Hamid Ansari were present.
The project will cost around US$10 billion and is expected to be completed by the end of 2018.
Speaking on the occasion the leaders emphasised on the need for enhanced connectivity for peace and stability in the region. More connectivity and more cooperation is only way to better future of South and Central Asian states, they agreed.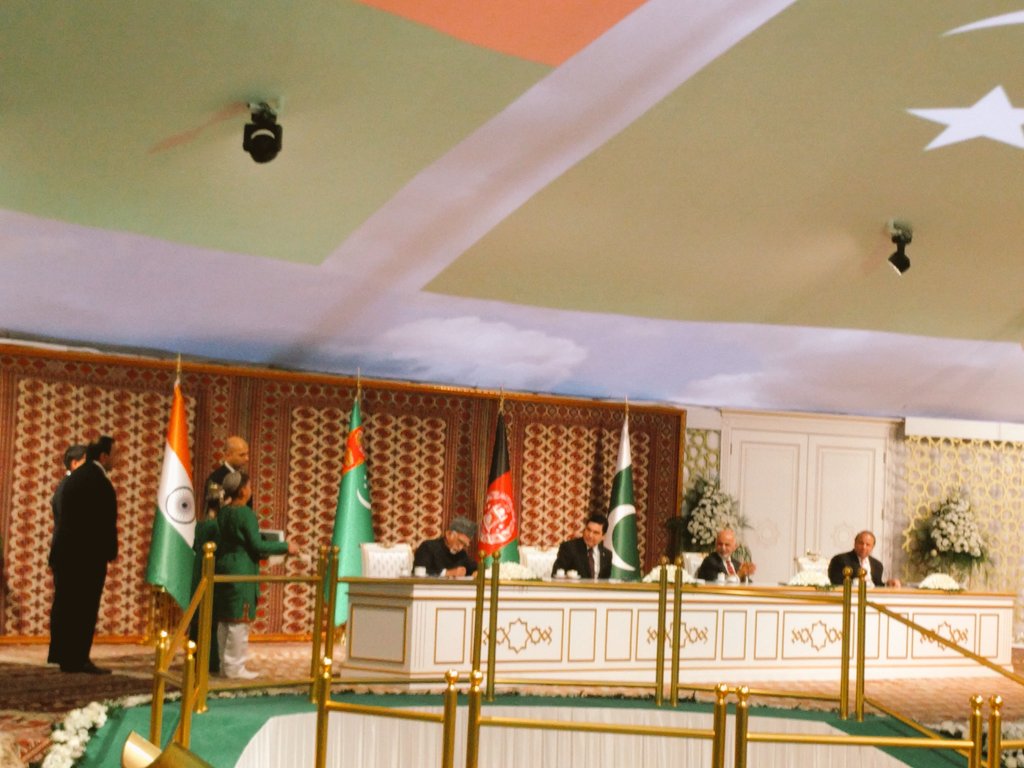 TAPI will connect the four Asian countries through a pipeline while Pakistan aims to get 1325 MMCFD supply of natural gas which will help overcome the energy deficit.
Earlier this day , the Prime Minister Nawaz Sharif had arrived in the Mary city of Turkmenistan where he was received by President Gurbanguly Berdimohamedow on the airport.
Speaking on the occasion Nawaz Sharif said that Pakistan attaches great importance to the TAPI project and it attaches many expectations with the completion of project.