SANTIAGO (Web Desk) – A powerful earthquake has hit central Chile, causing buildings to sway in the capital Santiago, officials say.
The 8.3-magnitude tremor was centred off the coast, about 144 miles north-west of the capital, reported BBC.
The Pacific Tsunami Warning Center warned that "widespread hazardous tsunami waves are possible".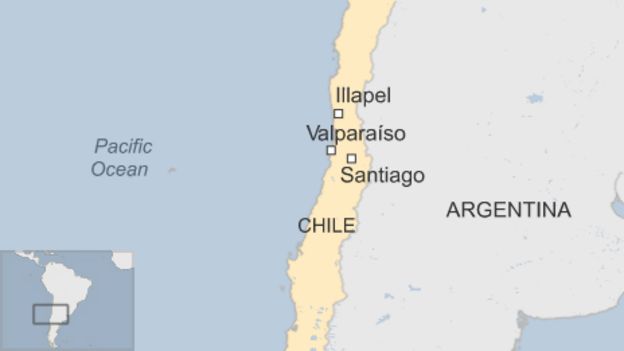 One person was killed by a falling wall, and evacuation was ordered in coastal areas. Tsunami sirens were heard in the port of Valparaiso.
Chilean officials say the earthquake has produced waves of up to 4.5 metres (15 feet) along the coast in the region of Coquimbo.
Several strong aftershocks were reported just minutes later. Some homes were reportedly damaged in the city.
"Tsunami waves reaching more than three metres above the tide level are possible along some coasts of Chile," the Pacific Tsunami Warning Center warned.
Tsunami alerts were also issued for Peru, Hawaii, parts of California and as far away as New Zealand.
New Zealand authorities warned of unusually strong currents and unpredictable water flows, reported local media. At least one school has evacuated.