'Bajrangi Bhaijaan' thanks Edhi for looking after Indian 'Munni'
MUMBAI (Web Desk) -  Bollywood star Salman Khan, who played Bajrangi Bhaijaan in his latest movie, has said that Pakistan's Edhi Foundation should be thanked for taking good care of Indian national girl, Geeta, for years.
The Bajrangi Bhaijaan star said he would be extremely happy to greet Geeta in India while adding that she must be given a better life in future than she has in Pakistan. "Otherwise there is no point to bring her back in Pakistan," Khan was quoted in Indian media.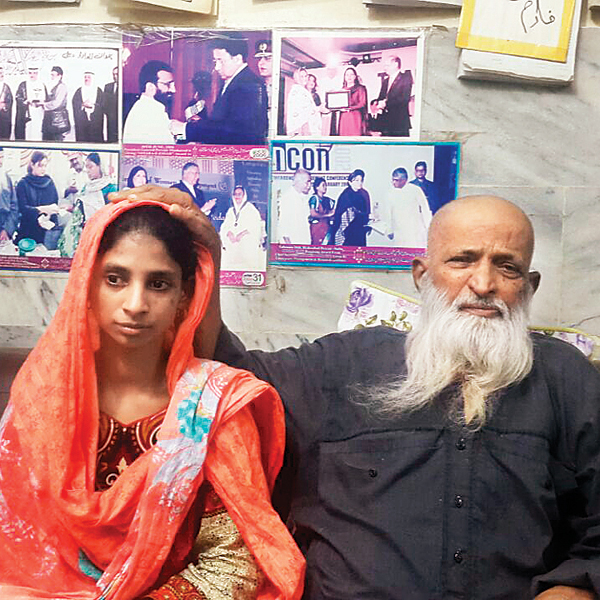 Deaf and mute Indian national Geeta has been stuck in Pakistan for around 13 years as she is unable to tell about her whereabouts in India.
However recently several Indian families have approached Indian High Commission in Islamabad claiming that she is their daughter. Which one of these claims is true still remains to be ascertained.
"Bajrangi Bhaijaan", featuring Indian superstars Salman Khan and Kareena Kapoor, rotates around the story of a mute young Pakistani girl - Munni- who ends up trapped in India and a character named Bajrangi Bhaijaan makes her return to homeland possible.