RIYADH (Staff Report ) – Prime Minister Nawaz Sharif and Chief of Army Staff General Raheel Sharif Thursday attended closing ceremony of  joint military exercise "North Thunder" in Saudi Arabia's Hafarul Batin city.
Country heads and top leaders of around twenty states, Saudi King Salman bin Abdul Aziz al-Saud and other leading dignitaries of Saudi Arabia were also present on the occasion.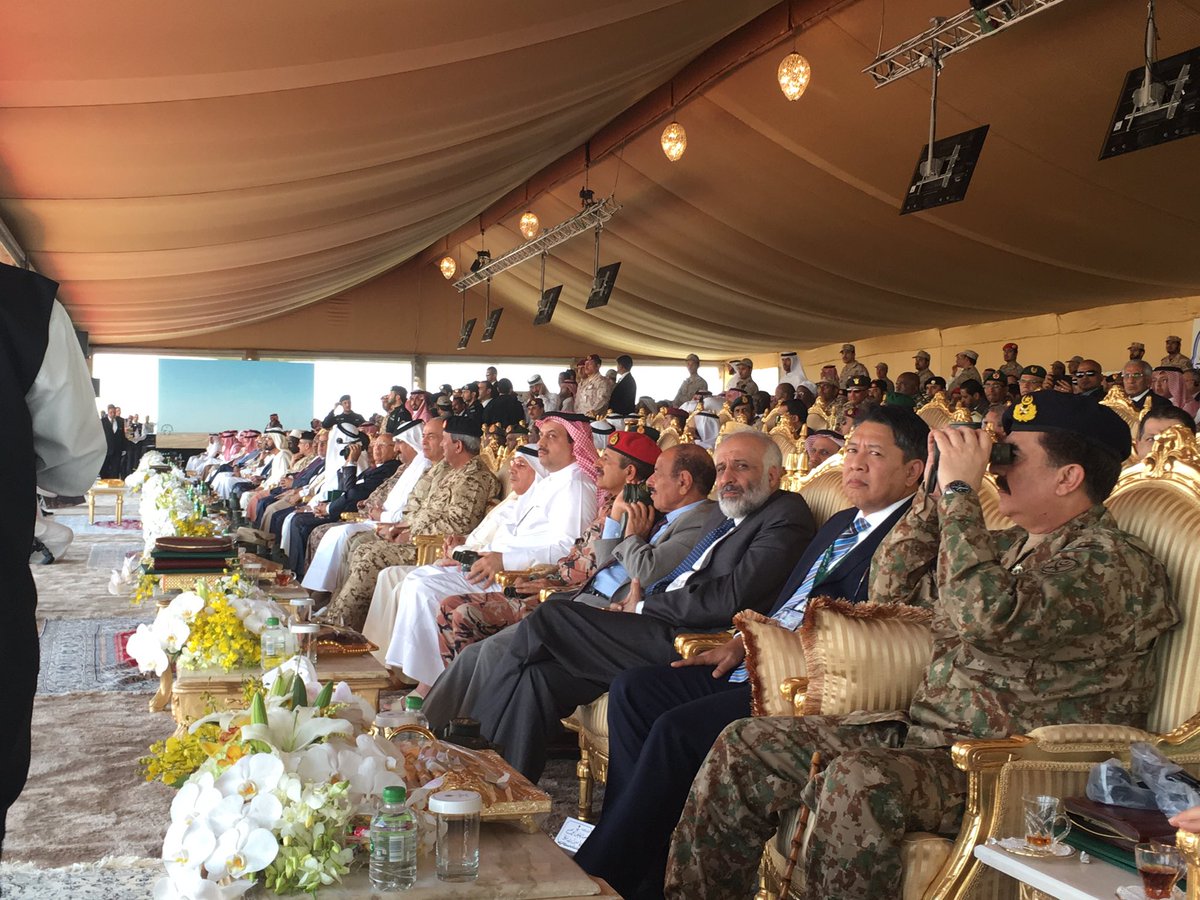 On the occasion, military contingents of different participating nations demonstrated armour movement, air assault through helicopters, live fire by tanks and air drop activities. Pakistani troops also performed air drops and air assault during the closing ceremony.
#North_Thunder: The Largest Military Maneuver of its Kind in the Regionhttps://t.co/URXhbj2NVF

— درع الوطن (@diraalwatan) March 10, 2016
Troops from 21 countries, including Pakistan, were participating in the exercise, in the northern region of Saudi Arabia. The main goal of the exercise was to improve training in responding to threats posed by terrorist groups.
Earlier on Wednesday night, both the army chief and the prime minister attended a dinner hosted by King Salman bin Abdul Aziz. Both leaders are visiting the Kingdom on invitation of the Custodian of the two Holy Mosques.
Prime Minister Muhammad Nawaz sharif attended a dinner hosted by King Salman bin Abdul Aziz al Saud in Hafar Ul batin near King Khalid military city Saudi Arabia. THE Prime Minister was received on the main enterence of the palace by King Salman bin Abdul Aziz al Saud. The dinner is hosted by The Custodian of The Two Holy Mosques King Salman in honour of the heads of states and majesties of 21 countries who arrived here to attend the concluding ceremony of North Thunder military exercises. Prime Minister Muhammad Nawaz Sharif was accompanied by Chief of Army Staff General Raheel Sharif and SAPM Tariq Fatemi on the dinner.

Posted by Prime Minister's Office on Wednesday, March 9, 2016
During the visit the Prime Minister and the Army Chief will also hold meetings with top Saudi officials including King Salman and Saudi Defence Minister. Matters related Saudi Arabia led 34-country alliance to combat terrorism are also expected to be taken up.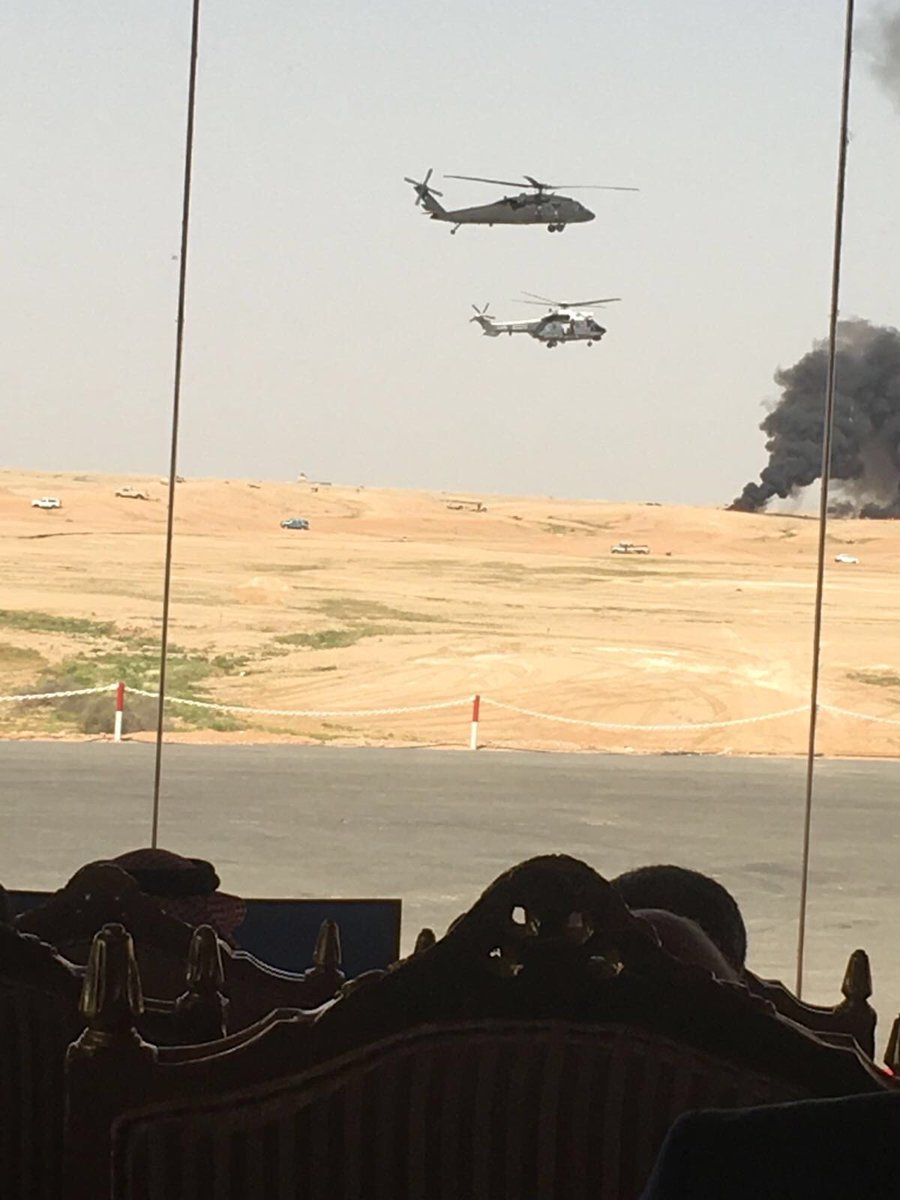 Around twenty other Heads of State and Government have also been invited to witness the ongoing military exercise and its closing ceremony.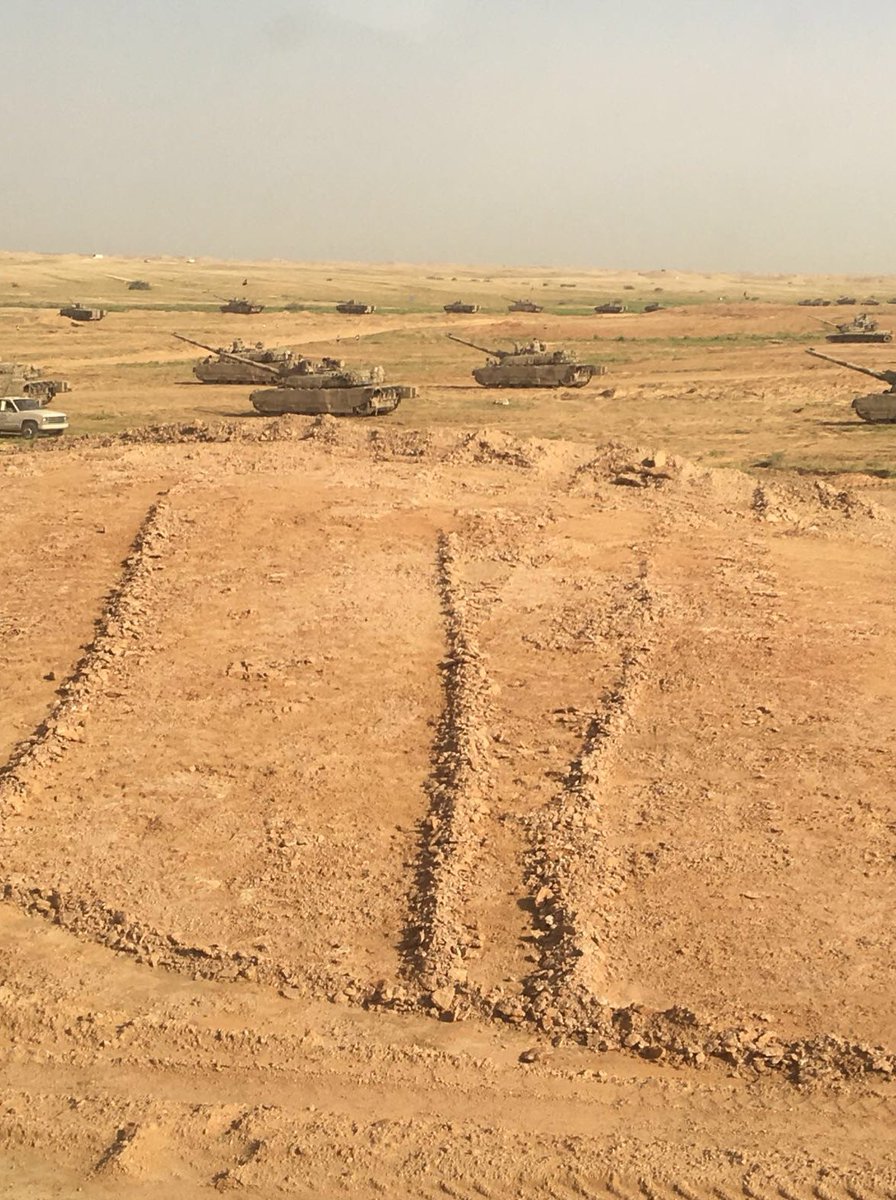 This is consecutively the second joint trip of Nawaz Sharif and Raheel Sharif to Saudi Arabia. Previously, the two flew to Riyadh and Tehran in a bid to normalise disturbed ties between Saudi Arabia and Iran.