BOSTON (Staff Report) – The Karachi Grammar School (KGS) has bagged the 'best delegation award' at the 63rd Harvard Model United Nations (MUN) held in Boston, United States from January 28 to 31.
According to a statement the 14-member KGS delegation was honored among other over 3,000 delegates from 199 countries, which debated on issues of international significance.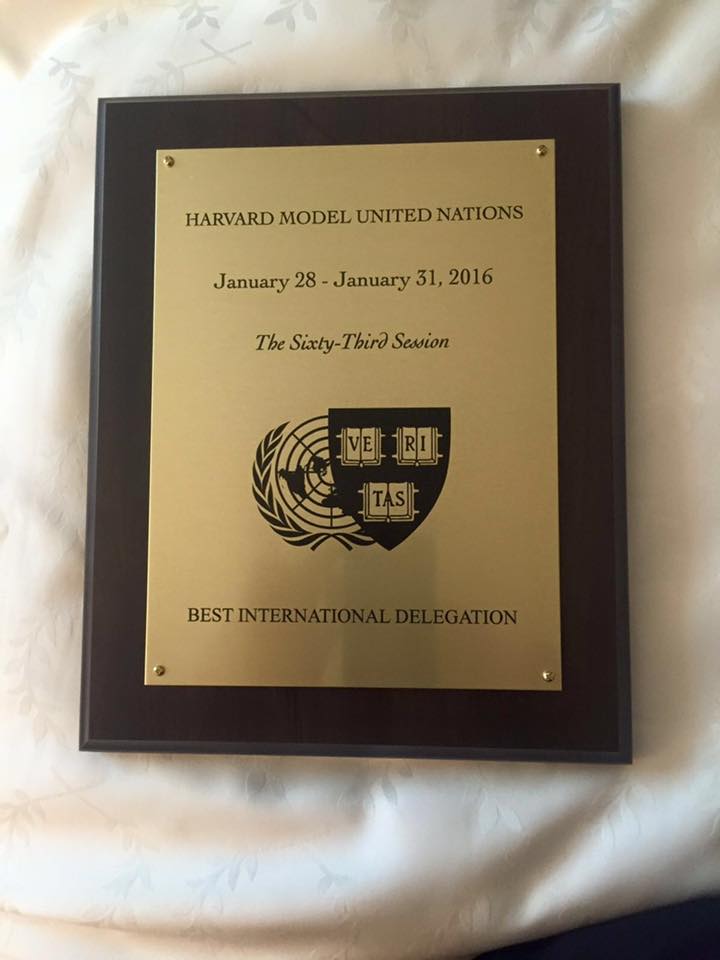 The team which comprised of Uzair Saqib, Zainab Saeed, Taimur Ahmed Mian, Ghasharib Shoukat, Suroor Rahimtoola, Nasha Kanga, Laleh Ahmed, Rahul Bherwani, Channan Hanif, Zarak Quraishi, Riva Effendi, Hakim Faiz, Shahzel Najam and Leila Khan; had also won all debating competitions held in Karachi prior to mega event in Boston.
From Pakistan several teams including Karachi's Lyceum, Aitchison College and Roots Millennium from Islamabad, also participated at the event. The eight-member team of the Lyceum School was declared the 'best small delegation award'.