UPDATES: 27 dead as seven blasts rock Brussels airport and metro stations, over 100 injured (Videos/Pics)
BRUSSELS (Staff Report) - At least 27 people were killed and over a hundred injured on Tuesday when two major blasts hit Brussels' Zaventem airport, followed by another four blasts at Maalbeek and Schuman Metro Stations near EU headquarters.
Belgian Federal Police Spokesman said that blasts took place at entry points of the airport and there were several casualties and injuries as well. However, he refused to give a number adding that gunshots were also fired before blasts.
Meanwhile local media reports have claimed that at least 27 people have died while several people were also left severely wounded in the blasts at airport. The blasts were suicide explosions.
UPDATE: A seventh occurred near Royal Palace, minutes after security forces were called after a British MEP spotted the suspect item on a wall in the centre of Brussels, minutes while multiple terror attacks struck across the city.
UKIP's defence spokesman Mike Hookem, whose staff alerted the authorities, tweeted a photo of the suitcase.
Abandoned suitcase in brussels. Police called my staff. pic.twitter.com/RdpPvA1yy5

— Mike Hookem MEP (@MikeHookemMEP) March 22, 2016
Three suicide belts were also recovered from an area close to the airport.
Blasts at Metro Stations:
The twin blasts at the airport were followed by another four blasts at Brussels' Maalbeek and Schuman Metro Stations -which are close to the buildings of NATO headquarters and European Parliament.  At least ten people died and several other injured in the blasts at metro stations.
Brussels subway company has closed all Metro stations after the blast close to EU headquarters.
VIDEO: Humareda producida por explosión en estación de Malbeek, Bruselas pic.twitter.com/zPYcvPr9BY / via @Paulenwitteman #Brussels #Bruxelles

— Arimeu Qojole (@ChapulinND) March 22, 2016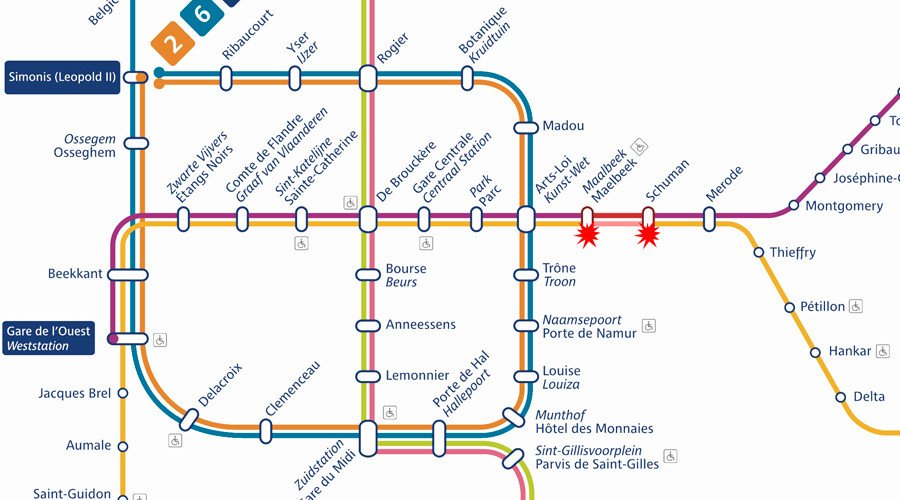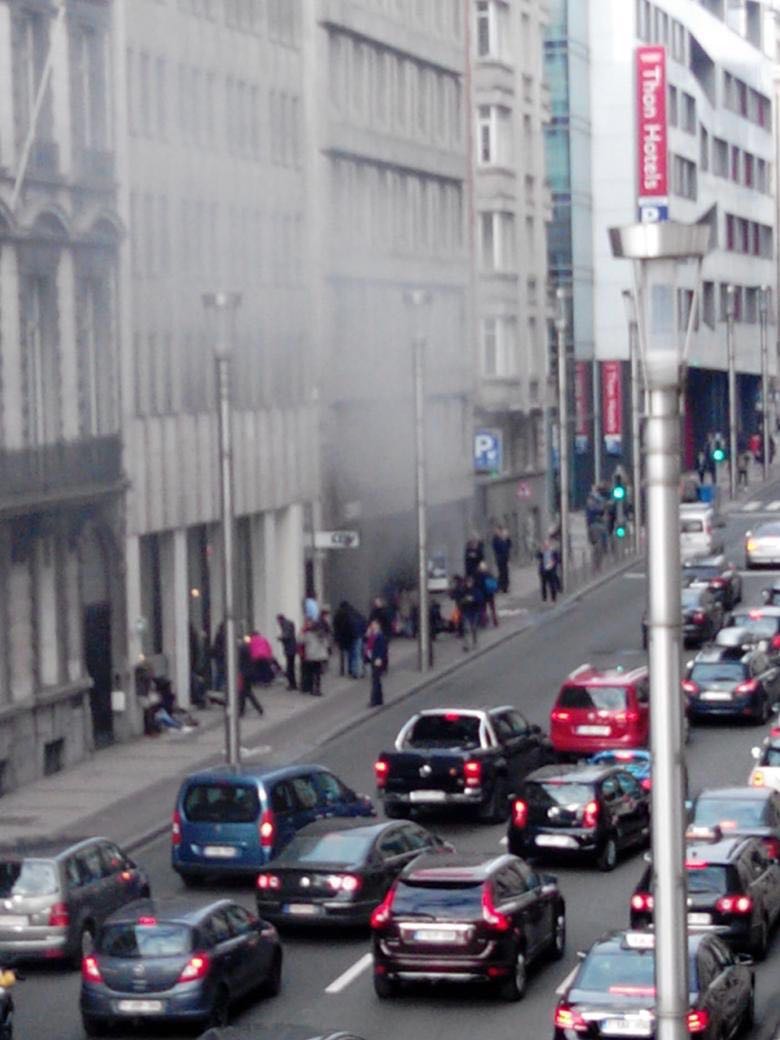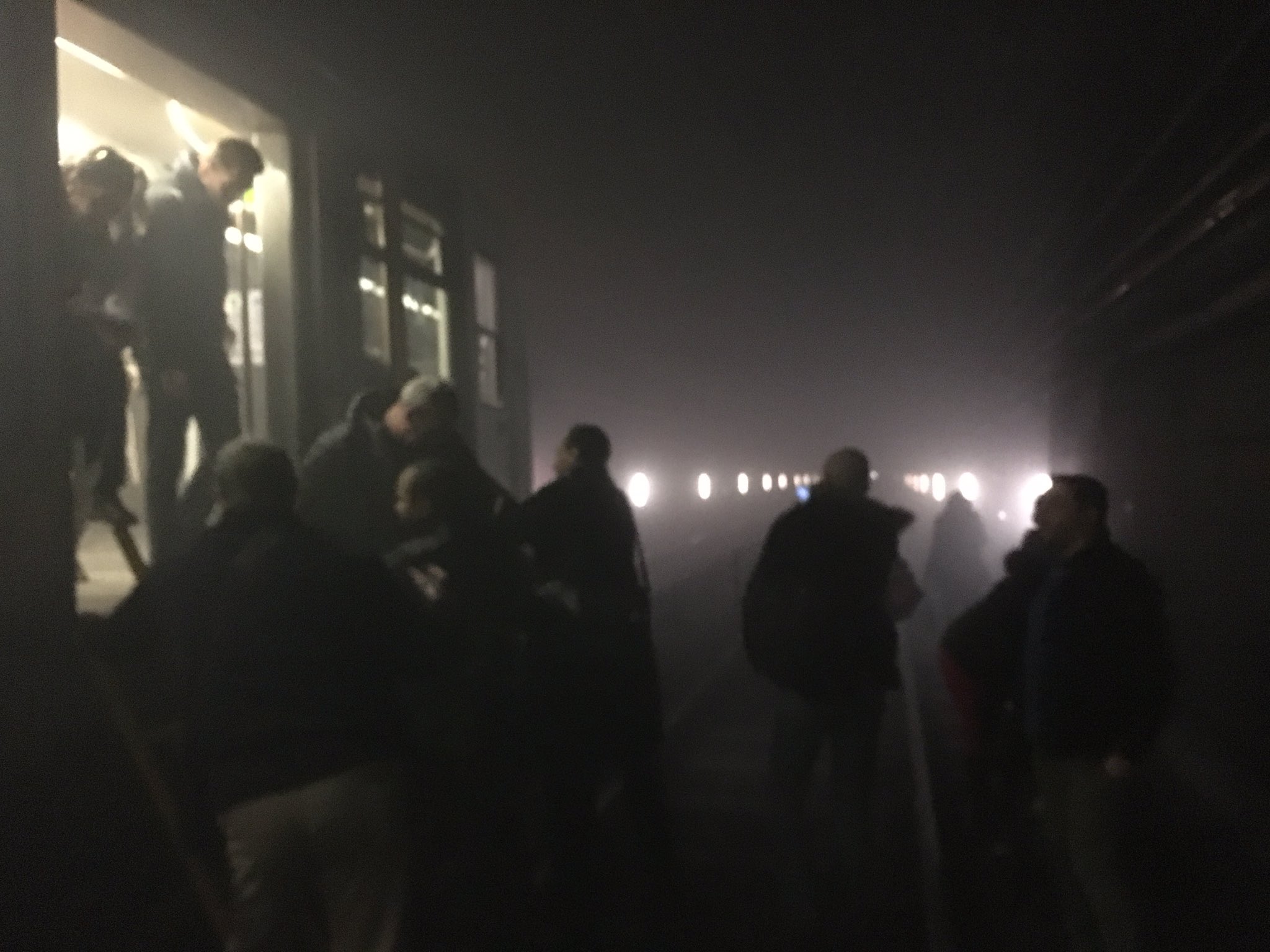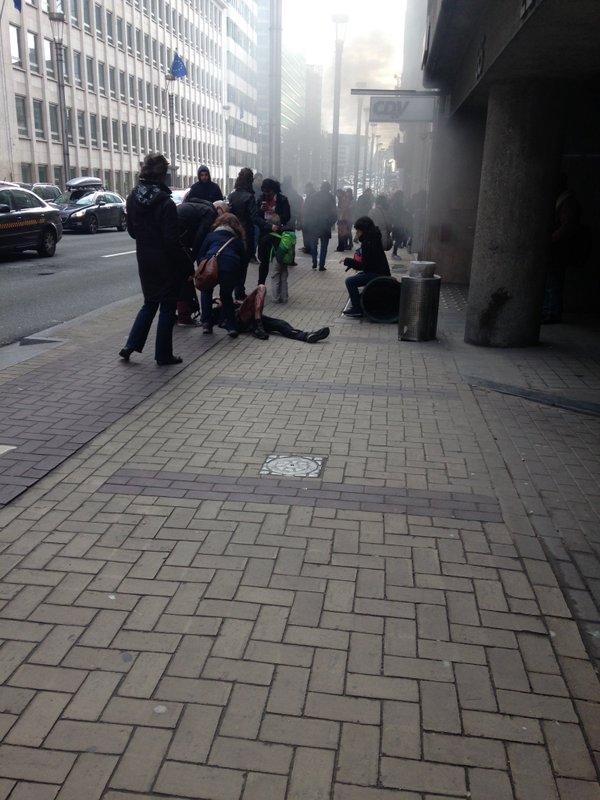 More Details on Brussels Airport Blasts:
Following the tragedy, rescue teams and security forces  rushed to the blast site and airport's lounges have been evacuated. The flight operations have been suspended. All of the flights coming Brussels have been diverted to other nearby cities.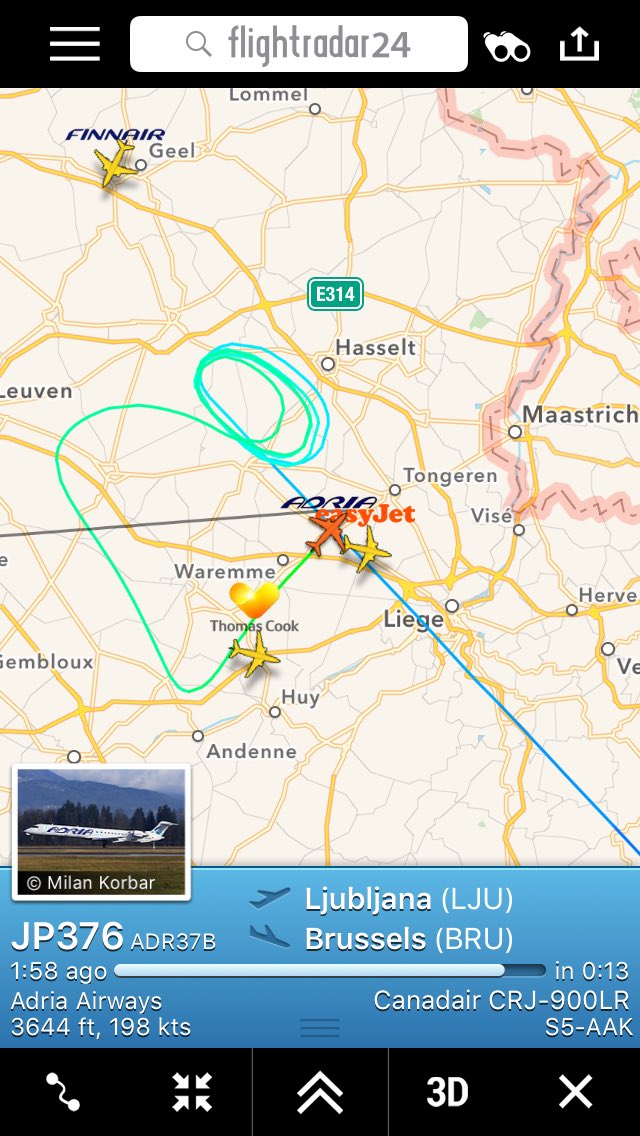 Airport administration has advised citizens to avoid coming to the airport as their presence could create problems for security forces.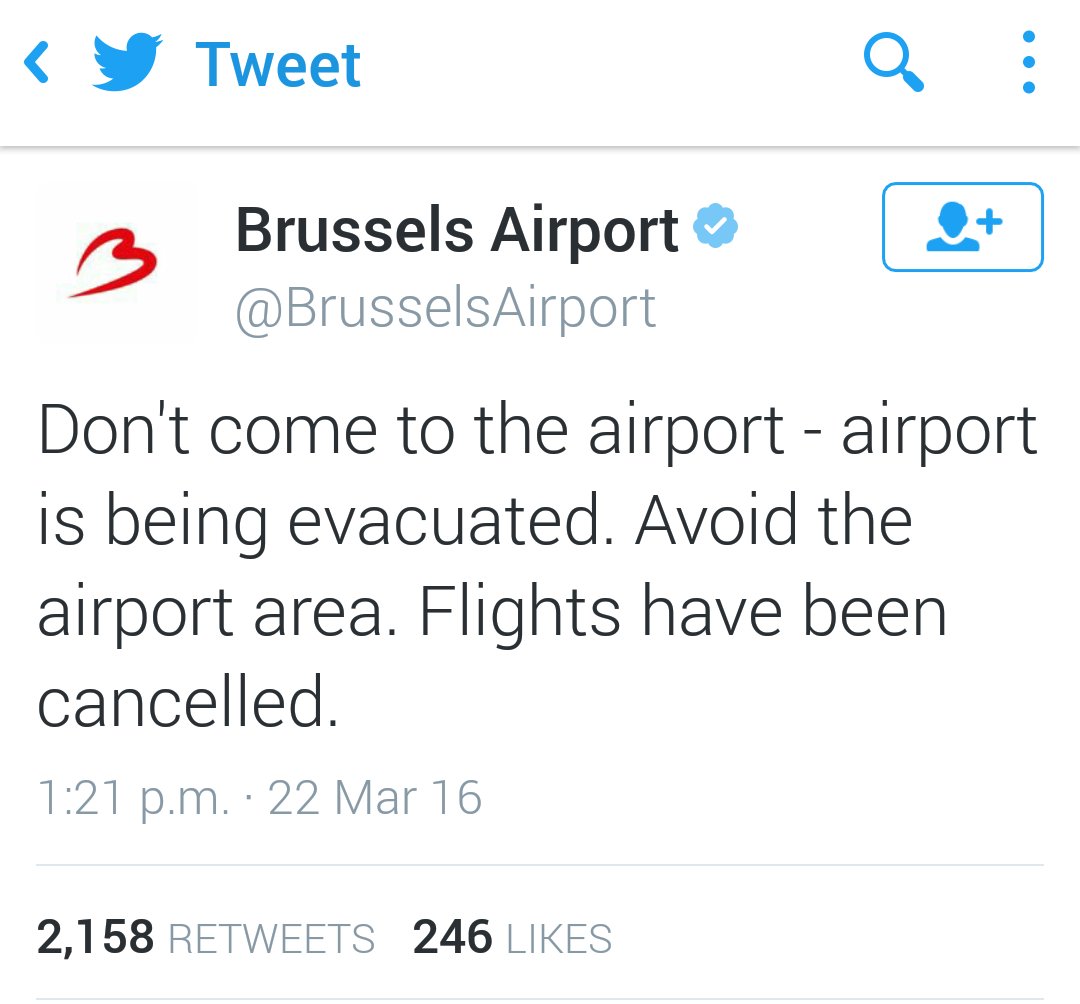 Belgium has raised terror level to maximum following the Brussels Airport explosions, however none of the terrorist groups has so far claimed responsibility of the blasts.
Pictures and videos being circulated online showed airport being evacuated and smoke rising from airport building.
#BREAKING: Two loud explosions at #Zaventem airport in #Brussels pic.twitter.com/JFw9RGLjnh

— Anna Ahronheim (@AAhronheim) March 22, 2016
The blasts come just four days after alleged mastermind of Paris attacks, Saleh Abdesalam, was captured by Belgian security forces in a joint operation with French forces. The accused was injured during the raid  on his apartment and was taken to hospital where is said to be in stable condition now.
Pictures from Brussels Airport: